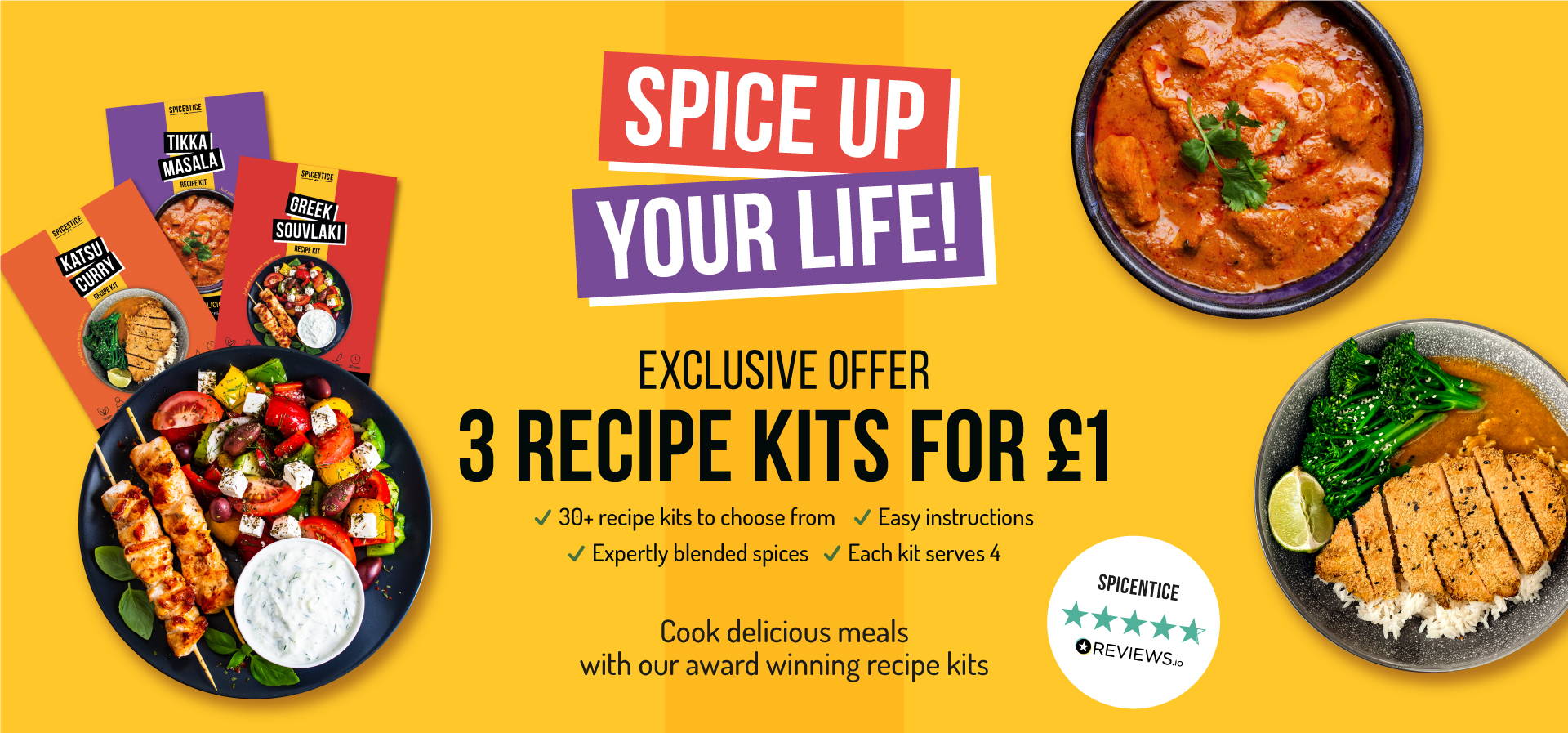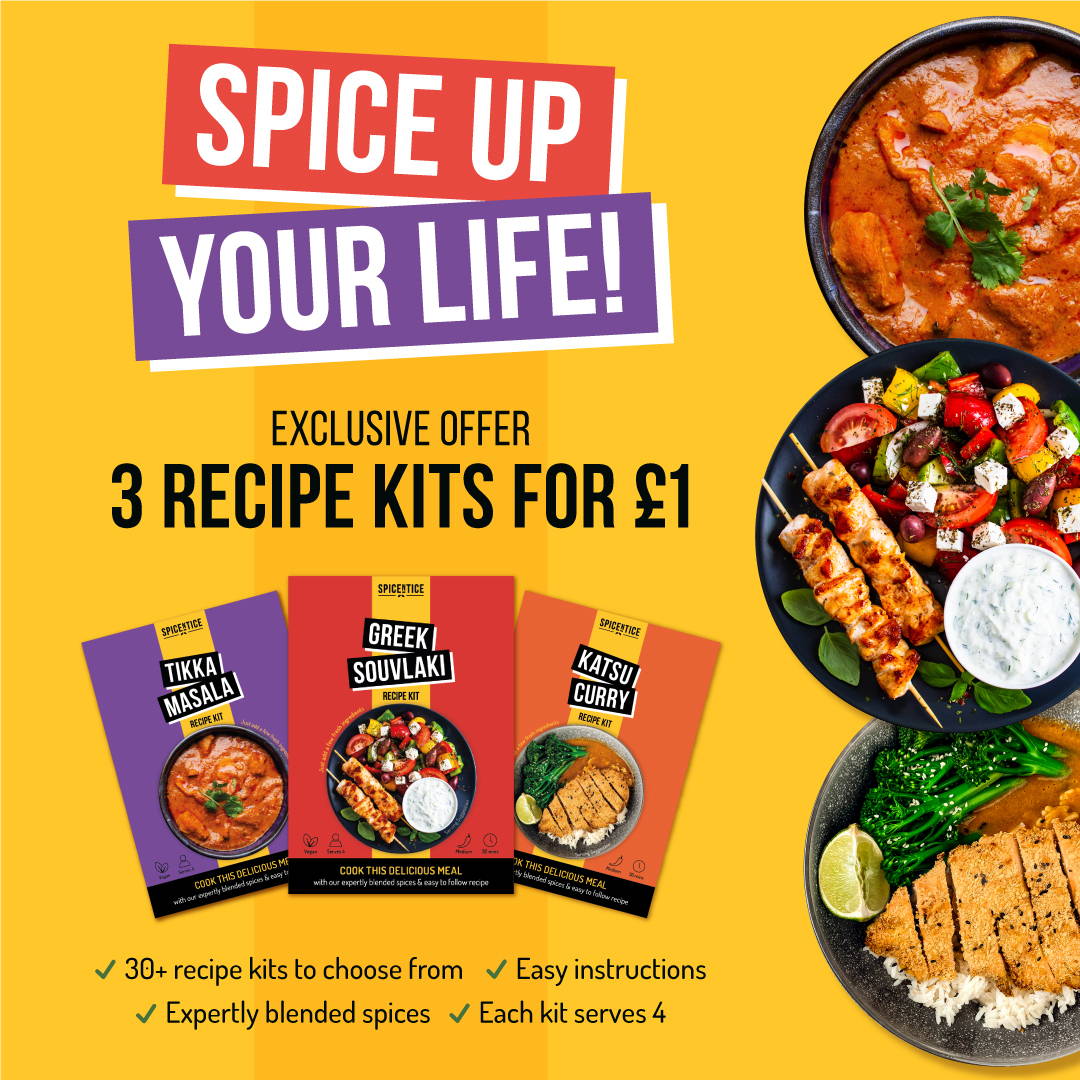 Create amazing meals from...
Persian Kofta, Chicken Tikka Masala, Spanish Pallea and many more...
Follow the simple step by step instructions, add our spice blends and throw in a few fresh ingredients!
Use code BBC341 at checkout to get
3 kits for just £1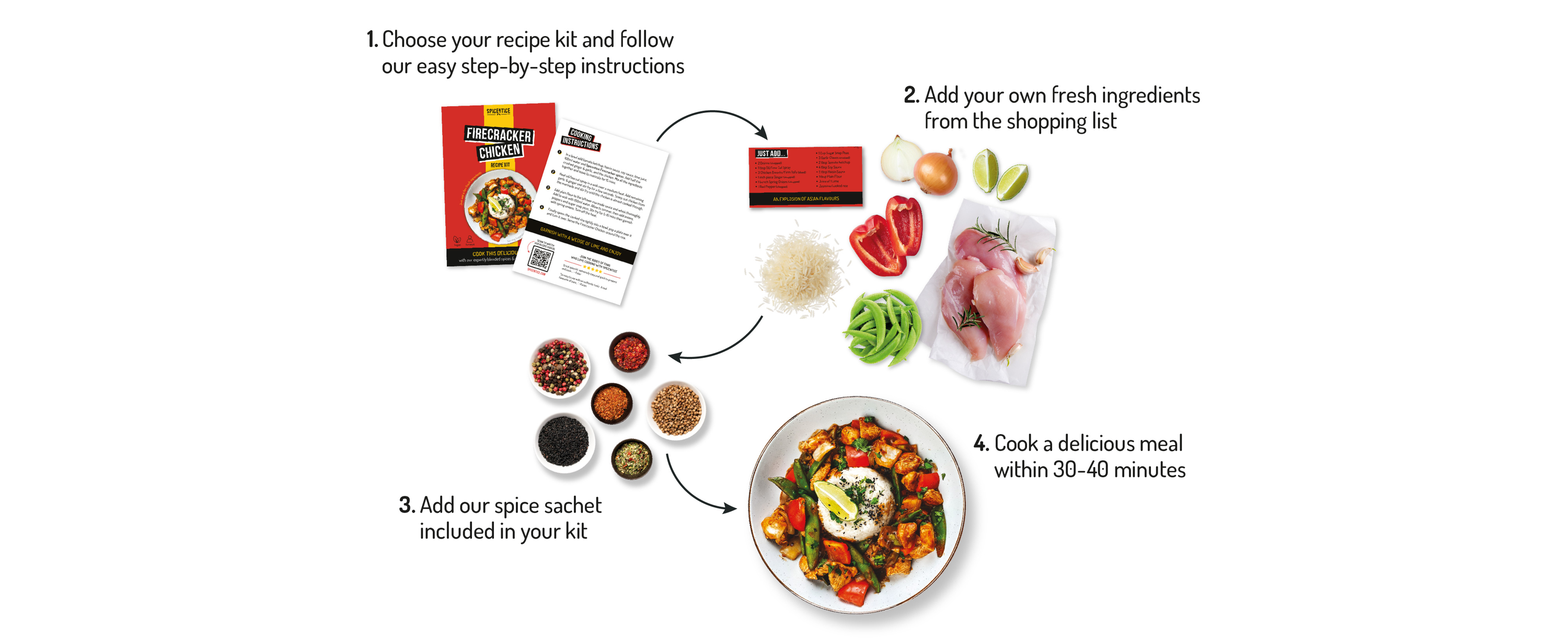 Why cook with Spicentice recipe kits?

Suitable for the whole family
here's what our customer are saying...